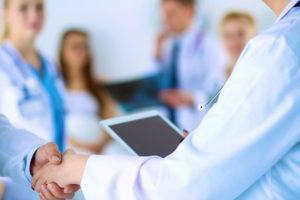 At Essential Recruitment, it is our duty and commitment to deliver to you the superlative service you expect. 
About Essential Recruitment Inc
At Essential Recruitment, we combine our collective 40+ years of experience in the professional staffing industry, placing permanent candidates, temporary staff, and specializing in medical personnel in order to find you exactly the person for whom you are searching. Our backbone of experience is elevated by our long standing affiliations nationally and within the community, membership with the National and Florida Staffing Associations, and thirst for staying up to date with the latest information because it is our drive to give you nothing but the best.
As a medical staffing organization, Essential Recruitment has built long standing and respected relationships with numerous exemplary and well respected national organizations. Having worked in major cities around the country including, but not limited to Dallas, New York, Chicago, St. Louis, Miami and Los Angeles, our Regional Managers' have acquired a thorough and innate comprehension of state-specific regulations. At Best Medical Resources, we've got all of our bases covered.
Our Mission
We take pride in being in the vanguard of the staffing industry at Essential Recruitment, and it is our duty and commitment to deliver to you the superlative service you expect. Our expertise is provided with the utmost respect and sincerity because we truly enjoy our work. At Essential Recruitment your goals are our goals – the best fit possible – and we'll work with you to identify your individual wants and needs and get them fulfilled.
Our Vision
Our goal is to place talented candidates in a wide variety of positions, in an endless array of fields. For general employment, we've delved into a breadth of businesses that include but are in no ways limited to manufacturing, medical, technology, and service sectors. We pride ourselves on working with everyone from Fortune 100 companies to very small firms, and all of the many businesses in-between.
As part of our national vision, we emphasize staffing in the expanding biotech, pharmaceutical and medical device industries.
If you have staffing needs, it's our pleasure to find you the perfect people to fit all of your needs. Whether you need additional staff in your nursing, allied, administrative, customer service, data entry, financial, general office, human resource, industrial, management, operation, or purchasing departments, we'll find your company the missing puzzle pieces.
We can help!
Through our dedication to serving the resource needs of the healthcare industry and the unique approach to market, Best Medical Resources is evolving into one of the leading U.S. healthcare search, recruitment and placement services firms. We offer clients the option to engage our services to resolve human capital resource requirements through any one or combinations of direct-hire / permanent placement services, contract-to-hire (interim and project based resource needs), and staffing solutions. Our senior recruiters excel at providing clients with the most cost effective and responsive solutions.s
If you are a healthcare employer and have everything under control and you have more resumes to evaluate of qualified candidates than you need or can possibly handle, most likely you do not require our services. However, from our experience, we find that nearly all healthcare employers are not in this unique position. If you are like most healthcare employers, you have far more open positions than you can identify qualified and available candidates to fill the flood of job openings or vacancies. If you have a limited or depleted hiring budget, then you should read further. We can help you accomplish your hiring objectives quickly, effectively, and with the maximum return for the least dollar spent.
Why Essential Recruitment?
Why waste time, effort and money? When employers work with Essential Recruitment they locate the resources they need quickly and save money doing so. It makes sense. It makes dollars and cents. Have a job order? Let us help. We will contact you within one business day to discuss your resource requirements and create a recruiting plan that addresses your organizational needs and deliver results in a timely manner.
Employers turn to Essential Recruitment for many reasons:
• We offer access to highly skilled and experienced healthcare professionals. We have proprietary databases with thousands of passively-active, thoroughly screened and evaluated talented candidate resources
• We place many professionals not generally known to be available in the industry. Often our candidates are steadily employed and looking for their next significant career advancement. We are career and resource catalysts for candidates and employers, respectively.
• We possess decades of industry knowledge. Our clients benefit from our ability to readily assess and understand their hiring / recruiting needs. We conduct personal interviews, thorough reference checks, and pre-qualify our candidates so as to present only the most qualified and talented candidates to clients.
• We provide specialized professional services. Our resource network comprises hundreds of healthcare recruiting professionals throughout the U.S. This means we can respond to your local and national needs for healthcare resources expeditiously and cost effectively. Our professionals have diverse functional and industry knowledge and decades of assignment experience. Our professionals hold high standards of professional excellence and are success driven. The success of our candidates and clients is the definition of our success…
How we are different?
Our fundamental difference from most healthcare recruiting organizations is that we represent healthcare professionals and medical practitioners as their career agent. Our candidates benefit from years of expertise and knowledge and they gain professional counsel and advise while we provide our services in connection with identifying the proper job match. The end result for our candidates; our assistance often exceeds their career advancement objectives. Why do we operate with the healthcare candidate as our primary concern? Simple. We believe healthcare professionals and medical practitioners are the catalysts driving the industry. Healthcare professionals are in short supply. Demand for their services is growing each year. The supply side will not catch up with demand side for decades to come. Our candidates (nurses, therapist, physicians, surgeons, pharmacists and others) seek our assistance as they have minimal time available to search on their own for the jobs they desire. Healthcare professionals and medical practitioners benefit by engaging our services; we have their best interests in mind . We guide them through change. We are as much career agents as agents of change. We assist with exploring all of their available employment options. We know money is not always the most important driving force behind the decision process. Often job satisfaction, key challenges, opportunities for professionals in a quality working environment all factor into the decision-making process. Employers turn to Essential Recruitment as they know we have the talent caliber they seek to draw upon. They want the level of driven, talented, experienced and committed healthcare professionals and practitioners in their employ that we represent.
Contact us today to learn how we can help you be more productive and profitable!